Leonie Hibbert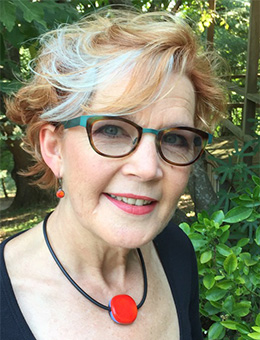 Leonie is co-founder and director of Wild Medicine and AquaConneXions Holdings. AquaConneXions Holdings was established in 1994 to conduct research and develop products in the field of natural medicine. Of key importance has been the development of a core technology that upgrades hydration and is patented in 29 countries. This core technology – Aqua tm - is the key ingredient in the Aqua Hydration formulas.
Leonie co-developed the Aqua's with Dr. Jaroslav Boublik in the early 1990's as well as developing with him the very successful BioGest transdermal women's cream a few years later.
Leonie manages the commercial and financial aspects of the business whilst her husband Michael takes care of marketing, manufacture and distribution. In addition to her management and accounting skills, Leonie contributes to the business by drawing on her 25+ years of diverse experience in new health technologies. These include nutrition, biochemistry, subtle healing modalities, frequency healing, kinesiology, mentoring, coaching, and a major focus on somatic psychotherapy.
Over the last 25 years Leonie has developed and presented several health and personal development programs for women. These not only provided an invaluable resource for the participants, but also a research forum that contributed to the evolution of the Aqua Hydration formulas, BioGest cream and other products.
She co-created and co-sponsored the First Australian Women's Natural Health Conference in 1996, which contributed significantly to the development of Australia's awareness of women's health issues. Hundreds of women attended workshops and lectures presented at this successful event, addressing natural alternatives to women's health issues. Many leaders in the field of natural health presented there, including the eminent Dr. John Lee from the USA. (now deceased)
One of Leonie's real passions is working with people and their physical, mental and emotional wellbeing, so in 2001, she resumed private practice and moved to the regional Melbourne with her family to enjoy more of the natural environment she loves so much.
Leonie today maintains a private practice, both as a somatic psychotherapist and complimentary health practitioner in outer east Melbourne , the doorway to the Yarra Valley.
She continues to expand her knowledge and experience through extensive self-education and research into integrative and leading edge health technologies. Her most recent passion is in the area of Frequency healing for individuals to access in order to have more agency around their health and wellness.
Leonie is a fully accredited member of The Australian Traditional Medicine Society and a clinical member of the Australian Association of Somatic Psychotherapy and is on the register of PACFA. both as a Clinical therapist and Supervisor.